Our vision
Summer 2023 will see the eagerly awaited opening of Unity Place – a multi-purpose destination powered by sustainability and a planet-first approach.
Unity Place aims to create a thriving, sustainable, and inclusive future for Milton Keynes, where community, business, and leisure are brought together through a shared ethos. As a landmark destination in Milton Keynes, we aim to shape the landscape with a future-forward, multi-purpose facility that champions environmental stewardship and fosters social connectedness. Designed as a purpose-built, green workspace and vibrant visitor attraction, Unity Place will be the cornerstone of the city's evolution, bolstering local pride and aspirations.
Located at the gateway of Milton Keynes, Unity Place will serve as an accessible hub for locals and visitors, seamlessly integrating sustainability and connectivity into its core. As a leading social enterprise centre, we commit to celebrating the diverse spirit of our community, hosting events and occasions that strengthen our bonds and enrich our cultural heritage. By embodying a planet-first approach and fostering an environment of unity, we aspire to make a lasting, future-proof contribution to the city's landscape, both physically and figuratively.

Our building, your space
The workplace has changed, evolved and grown with us. Our new flexible ways of working are here to stay, making the office now an intentional destination where we collaborate, engage and enjoy being with our colleagues and friends. 
Unity Place understands the need for contemporary, flexible spaces that are brought to life by the energy, ideals and passion of those working and visiting here. Creating areas buzzing with business activity alongside places to meet, share and socialise for a healthier, happier future. 
We care about the wellbeing of the planet too. Unity Place embodies sustainability through how we, and our partners, operate. It's a dynamic hub of co-working and collaboration, with inclusive spaces for local community opportunities. Businesses grow at Unity Place: Make the most of our high-quality venue, experienced team and convenient location, whilst being confident that we are taking care of you and the environment too. That's our place – make it your space.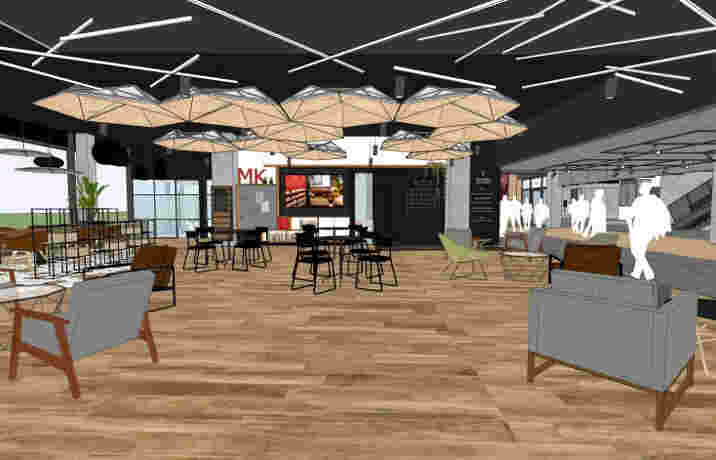 Contact us
If you have any enquiries, fill in the form below and we'll get back to you as soon as possible.